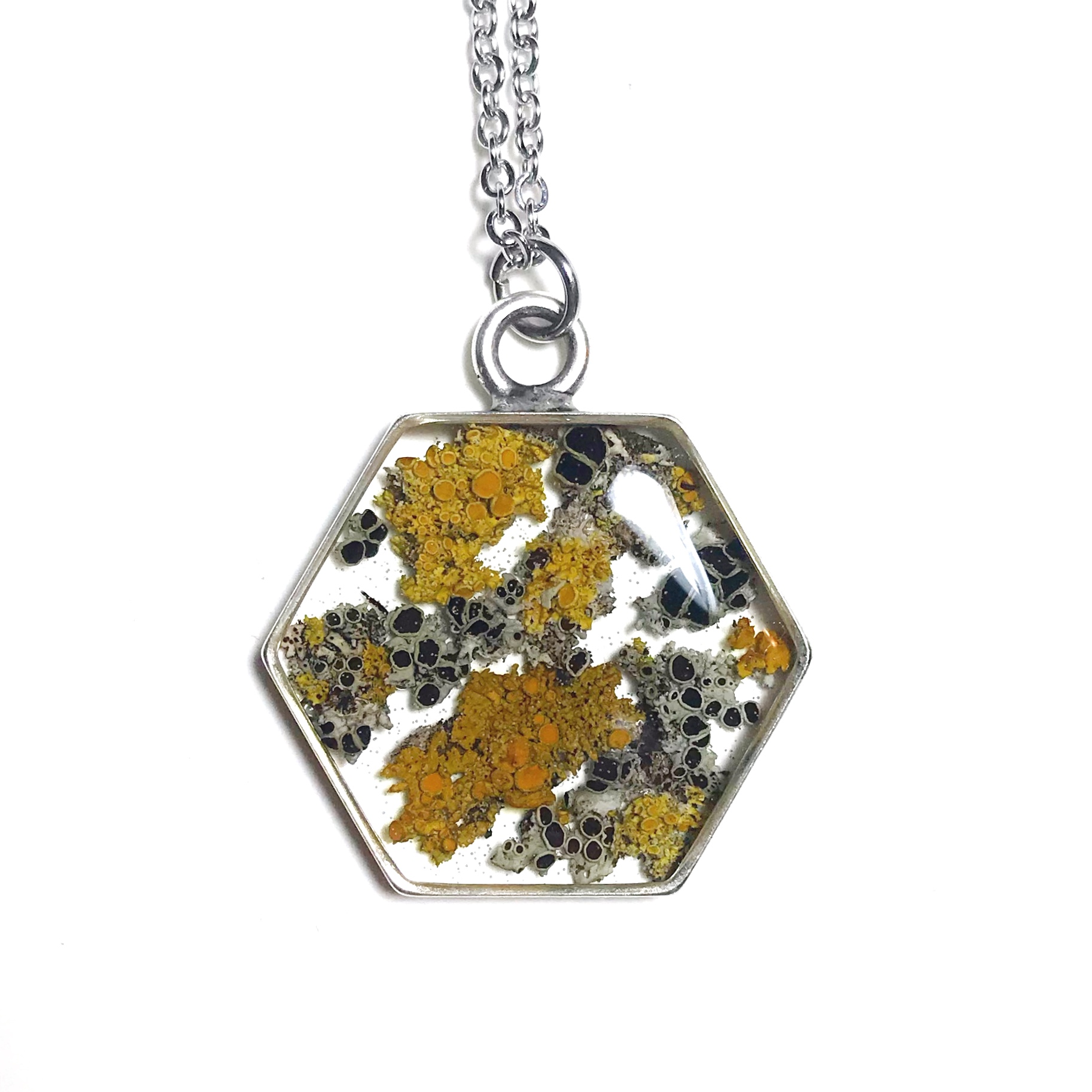 SHOP
Lichen metal hex necklace
This is the exact pendant you will receive.
This orange lichen hex is made from orange and blue crustose and fruticose lichens collected in Minnesota.
The lichens have been embedded in uv-resistant, artisan epoxy resin inside a circular silver pendant, 1" in diameter.
Pendant on a stainless steel chain, length of your choice. Please mention the length in comments at check out!
Lichens are a symbiotic association of a fungus, algae, and cyanobacteria They are quite beautiful.